Benefits of
testing beFore hiring
Needs & Planning
Evaluate Developer Skills
Building
Evaluate Coding Standards
Test
Evaluate Delivery Standards
Test
Evaluate Work Methodology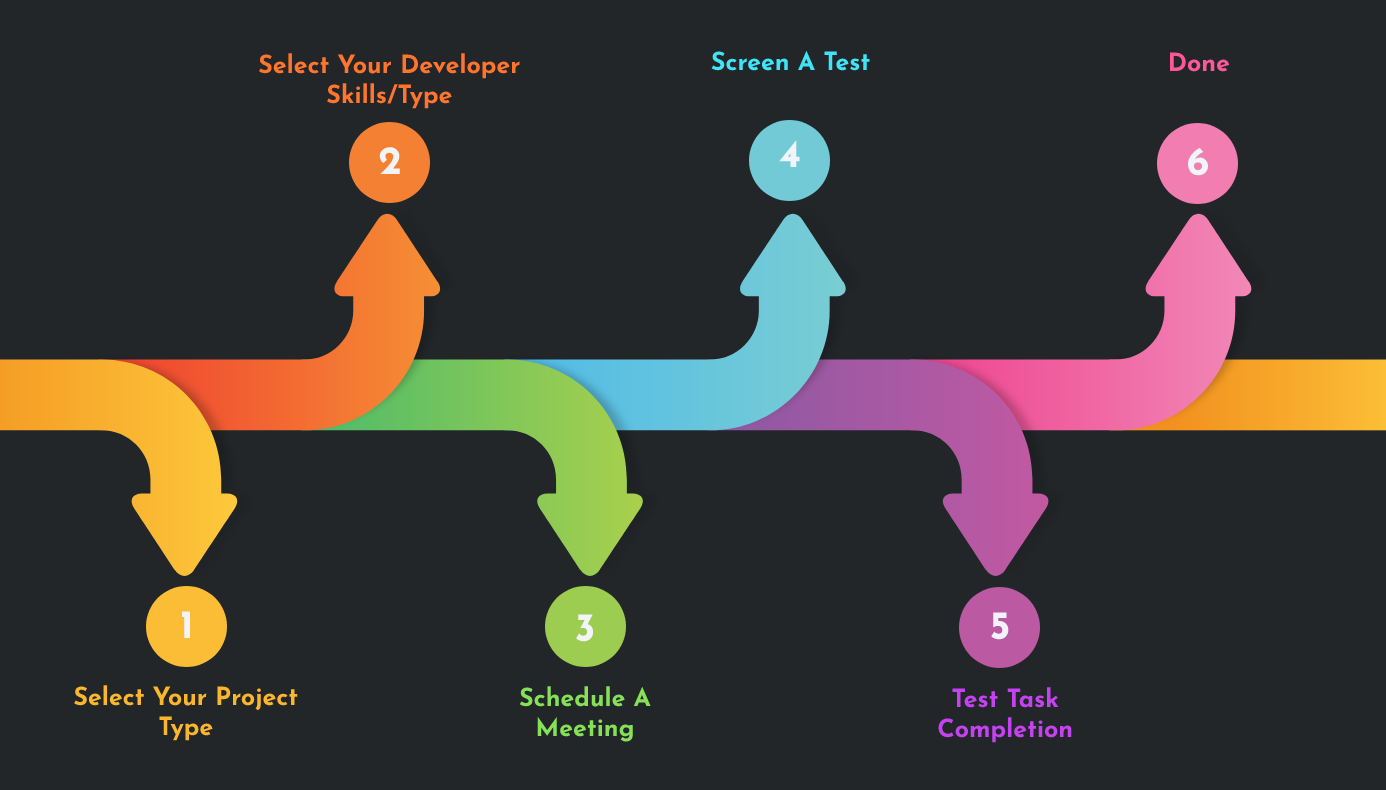 Let's get started
with the technical assessment.
find top skilled software engineers.
The Purpose of The Free Trial
For the Developers
A developer will be developing a feature/module of the proposed solution after analyzing the level of dependencies.
This way, the developer will be able to prove that he understands the client's requirements, expectations, and the goal of the project.
This will enable the developer to understand the pain points and technical challenges associated with the said project.
The Purpose of The Free Trial For the Customers
The client will be able to calculate risk, module-wise costs, project duration, and total budget. This will further let him decide whether the developer meets his criteria or not.
He will be able to differentiate the quality of work between his prior team (if any) and his current team.
In addition to exploring the potential outcomes for their product, he will be able to draw clear expectations.
Don't Forget To Check Our Other Services
Developing Digital Solutions Since 2015
We can offer you enterprise mobility solutions in a variety of industries. Hesitate not to contact us with your project requirements.