Big Data, chatbots, virtual reality, blockchain, and process automation are the ones chosen by BainsLabs. Let's find out how big data is transforming the real estate business.
Although the sector still needs to continue to progress, there are already many companies that are relying on emerging technologies such as process automation, Big Data, Virtual Reality, chatbots, or blockchain that are allowing them to increase the efficiency of their operations. And it is that these new technologies enable companies to focus on tasks that add more value to both the business and customers.It is an innovation that allows real estate companies to improve both their internal work processes and communication with their clients. According to BainsLabs marketing and software development experts, these are the five technologies that are most profoundly transforming the real estate sector.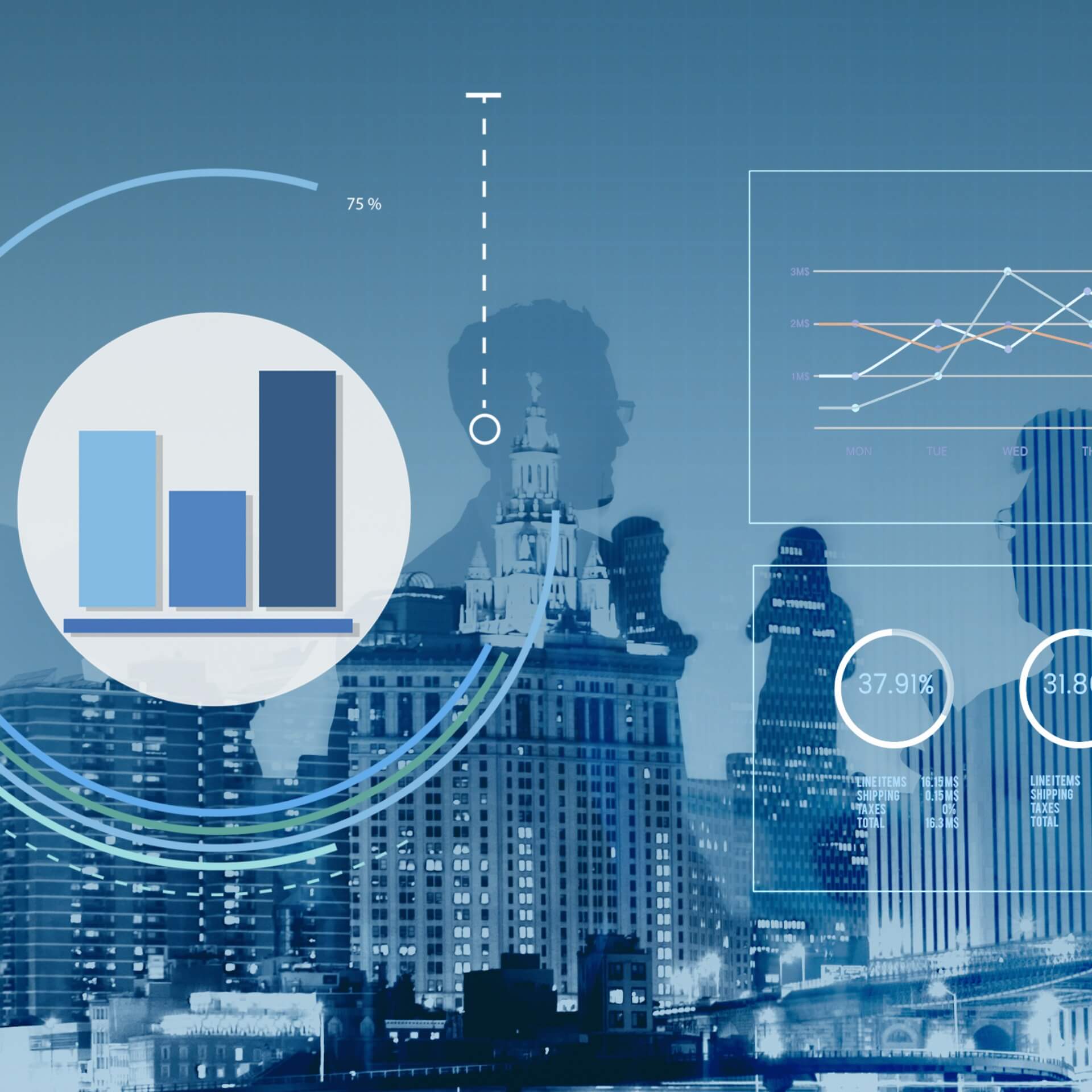 The big data revolution improves customer knowledge and drives decision-making. The large companies that lead the real estate sector have joined the Big Data revolution to manage huge amounts of data, analyze it and thus be able to make better business decisions.
Who Buys What? Where? How? Why?
This technology is capable of capturing complete information about the consumer through data collection, which saves time and money for the companies. In addition, knowing what type of property is going to be requested and which area allows construction companies and/or developers to plan their real-estate ventures, and offer more reliability and profitability.
Virtual reality goes from being a claim to being a key element in the customer experience.This technology, which was a pioneer in the gaming sector, has shown that it can also be very useful in the Real Estate market. It can allow a user to view all types of homes without going anywhere through a 3D video or a 360º scanner.To live this experience, the user can simply use a smartphone, a tablet, or a virtual reality headset. Some of the benefits that virtual reality brings to the real estate sector are time savings, visit effectiveness, qualified leads, transparency, and new sensations.
The success of a lead depends upon the time taken for replying. Chatbots provide 24/7 service assistance.A real estate chatbot is designed to perform certain tasks independently and without the help of an agent. In human absence, a chatbot is the quickest method available that simulates a conversation with a lead.In this way, real estate companies can provide 24/7 service, get more potential clients, and carry out much more effective transactions. As chatbots are directly linked with CRMs, hence it can help in creating customer databases. Although these chatbots have their limits, the reality is that they are a great help to the sales funnel.
Looking For A Big Data Expert?
Blockchain is a trend in which the real estate industry is getting involved. For example, technological solutions are being integrated that allow buying and selling transactions through the use of cryptocurrencies. This new format is also being applied simultaneously in other sectors that directly affect real estates, such as insurance or finance.
Another digital transformation trend in the real estate sector is the automation of processes. And it is that very often real estate agents must carry out the same paperwork over and over again in several properties.Thanks to the automation of specific tasks. Tasks like monitoring geographical zones, marketing campaigns, or appointment scheduling, can be put on automation mode using marketing automation software like Hubspot, etc. Being these in action, agents can spend their time on other lead conversion tasks.
We are one of the best Big data and AI companies in Toronto. If you are using Big Data, and struggling with tools used for managing big data,
feel free to contact us.