It is no lie that the use of smartphones has increased tremendously in the last decade. Due to an abrupt rise in mobile app demand, development costs are soaring. However, you don't need to build a native app all the time.
In some cases, a business can minimize app-building costs by adopting some of the mobile app-building frameworks and tools mentioned below. However, you need to hire someone specialized in these frameworks. Let's talk about these mobile app-building frameworks and tools.
Microsoft PowerApps is designed to allow people to create mobile applications compatible with Windows, Android, and iOS. It can also work with virtually all Internet browsers.
Salesforce lightning is a mobile app platform developed by Salesforce. Lightning is a component-based framework that makes app development convenient. A significant advantage of this tool is that it helps to simplify the processes for entrepreneurs without programming experience.
Appy Pie helps in developing applications for various purposes. It has various app builders like paid app builders, worship app builders, etc. There will be no reason to resubmit the application when you have finished making the desired changes.It also has a small business app builder, restaurant app builder, real estate app builder, radio app builder, and much more.
Appery.io is a low-code development platform used to build hybrid mobile apps, web apps, and PWAs. All applications created are compatible with all devices and on any platform.Appery.io allows you to integrate your existing backend with your app. It has a great feature that allows mobile app developers to import and use back-end services in the app builder.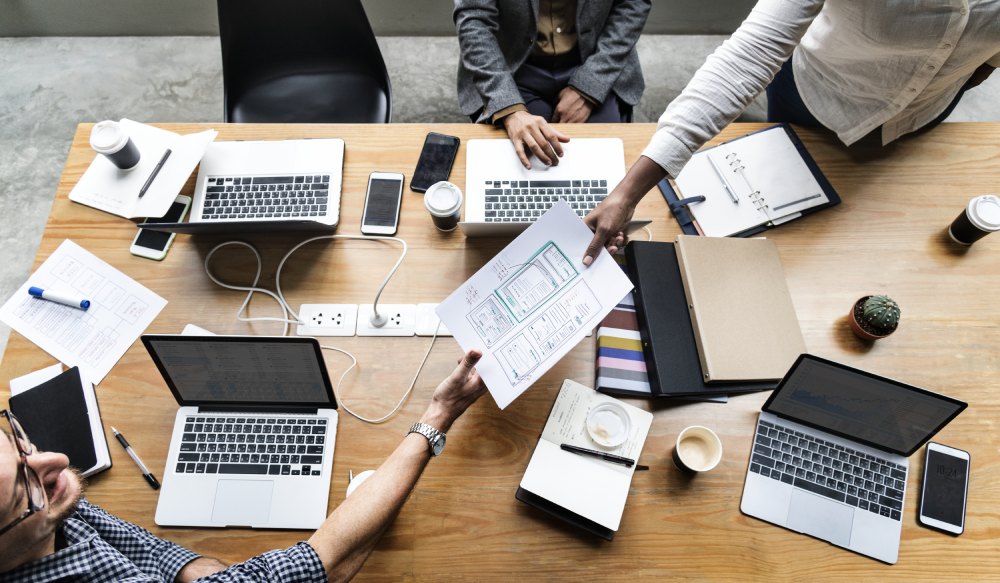 BiznessApps is a development application that is an advanced platform compared to its counterparts, mainly aimed at small and medium-sized businesses. It allows you to develop native apps for iOS and Android.
To use a BiznessApps you don't need to have any programming knowledge, because Bizness Apps offers a drag-and-drop app builder. It offers premium plugins like Private App Store, Signature, Multiple Language Support, and group management. Its design engine is easy and simple to understand.
Verivo's AppStudio is one of the best application development platforms. Because it provides one of the best tools to develop applications in a short time. It has great features like a user interface configuration tool, an application server, security tools, and various reporting options.It has a visual studio without code, along with JavaScript and HTML5 to develop any type of application. Verivo AppStudio has automation for user authentication, data synchronization, integrations, and deployment.
Appsmakerstore is a DIY mobile development platform with various templates to select and develop Android, iOS, or HTML5 apps. There are many such default layouts for hotels, food & restaurants, education, nightclubs, hotels, healthcare/medicine, government agencies, etc.The platform provides social media integrations, payment gateways like PayPal and eBay, and advertising options through Google AdSense. Also, they help by making sure you do everything you can to submit apps to the app stores. Appsmakerstore has a 14-day free trial available. 
Felgo is a cross-platform framework that supports iOS, Android, desktop (Windows and Linux), etc. Its main feature is the ability to use the same code for multiple target platforms. It was achieved through a wide range of API libraries that could reduce the total code size by 60%. 
The framework can be used to build business applications and the support for 3D objects makes it relevant for game development. The native IDE is based on QT and allows us to work with JS and C++. Switching to Felgo is easy and simple due to detailed documentation and a large library of free project examples.
Mobincubo provides you with the things you have been looking for in an online application development platform. It has great features like a visual development interface, drag and drop, templates and customization, source code and Google Analytics, and notifications.The main feature that separates this platform from others is the ability to monetize through the AdMob service. It implies that the applications you develop will consist of ads and banners, and you will track every click of the users, you will also have your share of the revenue. What is missing in Mobincube is the ease of use in terms of design and series of actions.
This app development software platform works effectively with native apps (iOS/Android), and HTML5, but the main focus is still Progressive Web Apps (PWA). GoodBarber is a French company that provides services to medium and small businesses that not only want a mobile application but also access to its source code.
It has many cool themes and advanced features like social networking, chat, geofencing, customization possibilities, push notifications, and many plugins. Also, many app management options, for example, an event listing, CMS, audio/podcast features, user profiles, mCommerce integrations, share/comment section, etc.  
Looking For A Mobile App Developer?
Shoutem is an example of a wonderful mobile app development platform that offers a drag-and-drop app designer. It allows you to preview in the native preview app. It also offers a Re-Publish feature and auto-publish feature to iTunes and Google Play.Shoutem provides multiple monetization features, such as e-commerce, mobile advertising, local business promotion, etc. Also, various content sources are supported.
Mobile Roadie is one of the most expensive app platforms. Mobile Roadie's US, UK, and Norway offices cater primarily to large businesses and enterprises. Examples of their main clients are Disney, TED, and Universal, which is impressive, no doubt.In addition to the wonderful and useful design features and templates, you can modify and adjust everything you want. It has great features like geo-targeting content, digital commerce, analytics, and app delivery. The only drawback for most potential customers is probably Mobile Roadie's price.
Being a mobile app development company in Toronto, our mobile application developers are helping startups, SMEs, and enterprises. If you are looking for expert advice regarding your mobile app development project, feel free to contact us.