Despite Apple's ad-blocking software, the Conversions API will allow you to get very detailed reports of your customers' purchase cycle.
The Facebook Conversions API will help you continue to segment your campaigns correctly to maximize the budget invested.
From the web analytics department of BainsLabs, we advise you to start using Facebook pixel and the conversion API simultaneously to achieve detailed information about website events and actual customer interactions.
What is the difference between the Facebook Pixel and the Conversions API?
While the Facebook pixel collects data based on third-party cookies from web browsers, the Conversions API directly collects and shares data from the user's server. The API allows you to have greater control over the data, making the entire customer journey much more specific. If you regularly run campaigns on Facebook Ads, you must measure the events that happen on your website. This type of user interaction on your website will give you clues to know where you are in the conversion funnel. For example, a user who visits the web is not the same as one who visits a website, downloads a document, adds a product to the cart, or purchases. If you manage to measure these types of events accurately, you will be able to show an ad to one user or another, depending on where they are in the purchase process. In other words, you will show them ads that are really of their interest.
What to measure with the Conversions API and Facebook Pixels to improve the performance of your campaigns?
It is important to keep track of events on your website. The interactions that customers carry out on your online business. For example, when they view content, swipe, play videos, or make purchases, they are providing signals of purchase intent. If these signals are always prominently displayed in Ads Manager, you can provide a better customer experience by showing them ads that grab their attention. We advise you to use the API to send the same conversion events that you would send through the Facebook pixel (such as purchase, add to cart, or subscription). This should be done along with other types of post-conversion events that the pixel does not record such as subscription for a specific number of months, purchase of a new customer, etc. The Conversions API is a Facebook tool that respects people's privacy choices. For example, if a user uses Facebook's off-platform activity tool, their choices will always be honored when sending data through the Conversions API.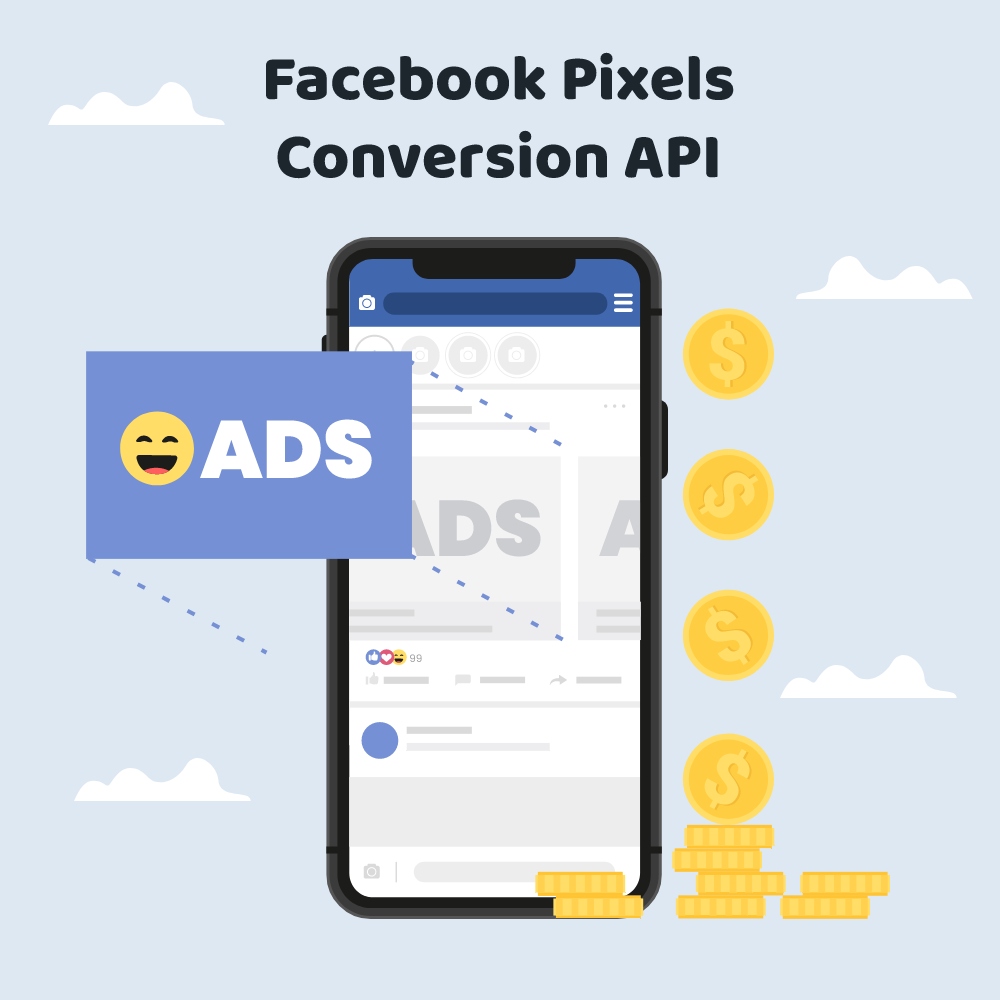 Is it a good idea to use both Conversion API and Facebook Pixels or not?
Yes. If you want to improve the personalized customer experience and the performance of your business, we encourage you to use both Facebook Pixels and Conversions API. FYI, Facebook offers these tools for free in its Business Manager.